Durable and robust, this is a excessive headset for the opening pilot, passengers, or a pilot on a reasonable. The PA-1161 makes equipped with an electret clatter cancelling mic on a half metal/half activate microphone boom. The headset offers mono/stereo capability and dual volume panels for individual regulations on each ear cup. The headset is prepared with foam ear closures and a foam headpad.
Overview
More Information
Passive headsets cancel wide-ranging by blocking sound waves. Sound can be blocked by 3 methods: Barriers, Absorption Material, and Restraining Methods. In our flying headsets, we use the ear cup as walls to enfold the ear and act as an acoustical indicator. The ear cups act as a barricade against the path of clamour and eliminates energy of the noise tendency. The hard barriers target high regularity noise.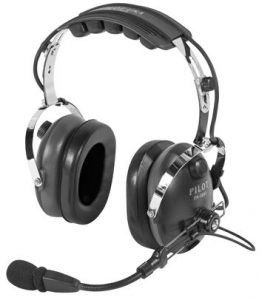 We also use different types of acoustical foams to absorb the wide-ranging waves and eliminate more energy from the sound waves. Vibration isolators which include spring steel equipment mounts, plastic and rubber-based cylindrical lining and grommets all pay to noise cancelling by damping the noise. These trembling isolators absorb noise approaching in through the headband and ear cup loops and also noise waves that are blasting the ear cups.
| | |
| --- | --- |
| Passive NRR | 24dB |
| Microphone Type | Noise Canceling Electret (Amplified) |
| Speaker Impedance | 300 ohm |
| Cord Type | 5 Foot Straight |
| Plug Type | .25'' Audio Plug and .206'' Mic Plug |
| Boom Type | Half Metal / Half Flex |
| Color | Black/Grey |
| Product Weight | 15.4 ounces (437 grams) |
| Shipping Weight | 2.5000 |
D-67 Defence Colony, GF
New Delhi – 110024, India

(+91-11) 4174 0346/7
View our 2020 GPS India Product prospectus of brochure for an easy to read guide on all of the services offer.