Our top of the line Aviation Headset in ANR performance considered for the superiority mindful customer. The PA-1779T takings full benefit of closer broad-mindedness military mechanisms providing an supplementary 18-22dB of active noise termination at 100 Hz. The headset is the only self-determining ANR in the industry with a rechargeable nickel metal hydride (NiMH) battery-operated and normal 110V wall charger (230V European wall charger accessible by request). It is similarly the only headset to be worn in both USA (International Space Station- panel mounted version) and Russian (MIR-rechargeable battery version) space programs.
Overview
More Information
For added well-being, the headset is fitted with a sheepskin fleece head plug and Pilot USA's exclusive silicone gel ear seals (30% less weight than regular gel ear closures). An amplified protective case is included. The PA-1779T Aviation Headset originates equipped with our new Auto On/Auto Shut-Off exclusive circuitry. The ANR will shut-off frequently when the unit is unplugged from the airplane or the avionics regulatory switch is turned off. This will save your battery charge life, enabling longer use among charges. The headset will routinely turn on when it is plugged in and the radio is turned on. The headset is cell/satellite phone proficient, and has a "true stereo" input jack so that the user can listen to music from a CD player, IPOD®, MP3® or external radio. The cell phone preparation is considered to work with also newer "Smartphones" that use a 3.5mm (4 conductor) input or grown-up headsets that use a 2.5mm input.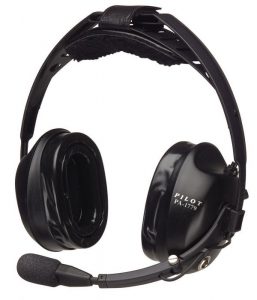 The PA-1779TB is also a panel equestrian version but its customs the 6-pin male Lemo connector for mic, audio and power from the aircraft. The 6-pin female connecter (not provided) must be installed in your aircraft to use this version. The PA-1779TP and PA-1779TB are both about 3 ounces lighter in weight than the ordinary PA-1779T due to the fact that there is no core battery in the headset.
| | |
| --- | --- |
| Passive NRR | 24dB |
| | Additional 20-22dB @ 100Hz |
| | Noise Canceling Electret |
| Speaker Impedance | 300 ohm |
| Cord Type | 5 Foot Straight |
| Plug Type | .25'' Audio Plug and .206'' Mic Plug |
| Boom Type | DNC/XL Style |
| Color | Black |
| Product Weight | 479 grams |
D-67 Defence Colony, GF
New Delhi – 110024, India

(+91-11) 4174 0346/7
View our 2020 GPS India Product prospectus of brochure for an easy to read guide on all of the services offer.